Från (from) Autherlay Junction till (to) Black Country Museum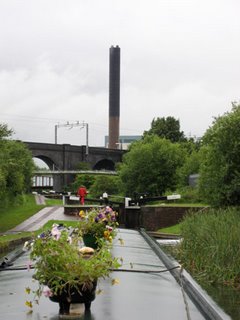 Regn, regn, regn och åter regn. Först när vi tog slusstrappan Wolverhampton Locks (21 vänliga slussar), sen när vi efter lunchen fortsatte färden genom Wolverhamptons förstäder, värst var det när vi forsökte hitta ett ställe och fortöja för natten vid Black Country Museum (som vi skall besöka i morgon) och åter en gång när vi gick till puben för att äta födselsdagsmiddag ;-) Mats har födselsdag i dag även om man inte skulle tro det med allt detta regn. Hela båten ser ut som en torkställning invändigt.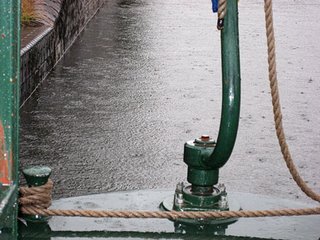 Rain, rain, rain and even more rain. It started when we took the flight Wolverhampton Locks (21 friendly locks), it continued after lunch when we went through the suburbs of Wolverhampton, it rained even more when we tried to find a mooringplace at the Black Country Museum (that we will visit tomorrow) and it still rained when we walked to the pub for Mats' birthday dinner. The whole boot is messed up with wet clothes all over.