En dag i Dudley / A day in Dudley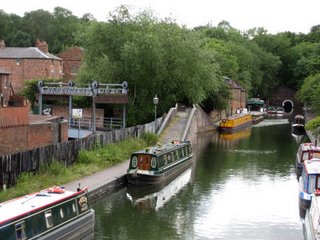 En spännande dag på
Black Country Museum
i Dudley vid Wolverhampton - ett levande friluftsmuseum där man visar livet i kolgruvområderna. Vi var i gamla verkstäder och butiker, vi var nere i en kolgruva tillsammans med en spansk flickskola ;-) Och äntligen var vi på båttur i Dudley Canal Tunnel och dess kalkstensgruver. Mycket interessant guidad tur. Efter en eftermiddagspaus gick vi och såg ett kännt ställe för fossiler som heter "Wren´s Nest Ripple Beds" och fann också själv några små fossiler.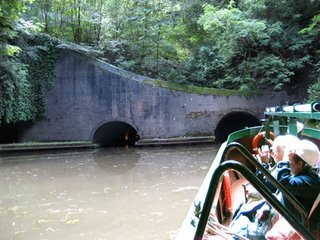 A very interesting day at the Black Country Museum in Dudley near Wolverhamton - a living open air museum showing the daily life in the Black Country. We visited old shops and small factories, we were down in a coal mine and finally we took a boat trip into the Dudley Canal Tunnel and the nearby limestone quarries.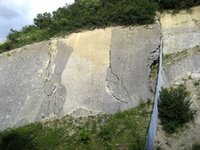 After a short break we went for a walk to the "Wren's Nest Ripple Beds" and looked for fossiles.