Från (from) Black Country Museum till (to) Old Turn (Birmingham)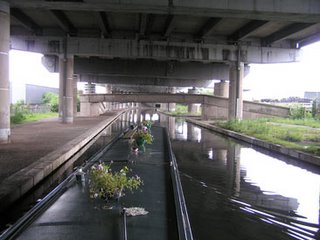 Turen var mycket finare än förväntad med näckroser, rörhöns och gröna omgivningar. Men långa sträckor åkte vi direkt under motorvägen - en mycket speciel upplevelse. Väl framme i Birmingham hittade vi en fin tillägsplats utanför Sea World och tilbringade resten av eftermiddagen med att shoppa i Birminghams många fina butiker. På kvällen blev det middag på en mysig italiensk restaurant i city.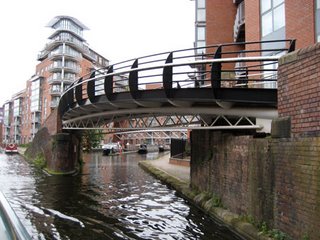 The trip was much more beatiful than expected with waterlilies, birds and green surroundings. But we also sailed long stretches directly under the motorway - a very special feeling. When we arrived in Birmingham we found a pleasent mooring outside Sea World and spend the rest of the afternoon shopping. In the evening we had dinner at a good italian restaurant in the city.