Från (from) Fradley Junction till (to) Rugeley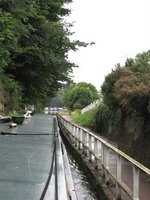 Vi tar oss långsamt mot Penkridge, där vi skall vara senast fredag middag. Det var mycket båtar på kanalen i dag, även på de trånga passagerna som Armitage tunneln (Plum Pudding tunneln). Tunnelen finns inte längre, de har tagit bort taket på det mesta av sträckan då det hela sjönk ihop i samband med kolbrytningen.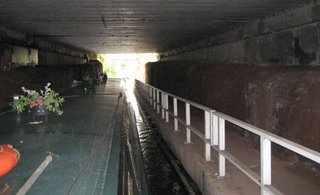 Eftermiddagen ägnade vi åt geocaching och besök och shopping i Rugely.
We are slowly moving towards Penkridge where we have to be no later than Friday at noon. The canal was quite busy today, even in the narrows around the Armitage Tunnel (the Plum Pudding Tunnel). The tunnel does not exist any more, they removed most of the roof when it collapsed due to subsidence caused by the coal mining.

In the afternoon we went for a long geocaching walk and went shopping in Rugely.