Från (from) Napton Bridge Inn till (to) Newbold Tunnel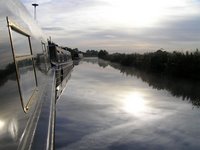 Vi vaknade i morse till en helt underbar dag med lätta dimmor på kanalen och mycket sol hele dagen. I dag fortsatte vi upp för Oxford kanalen och fann senare ett ställe att fortöja för natten vid Newbold Tunneln.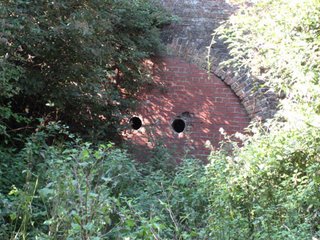 Vi tog chancen att ge oss ut och leta efter den gamla tunneln vid Newbold och hittede den nära kyrkan. Den gamla tunneln är från 1700 talet, den blev stängd 1830 och ingången blev igenmurad 1980, man lämnade dock kvar ett par hål som fladdermössen kunde ta sig ut och in genom.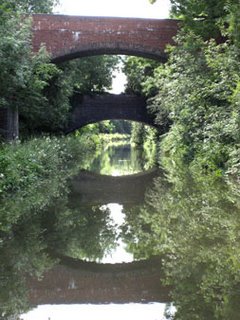 We woke up this morning to a wonderful day with a lot of sunshine. We continued up the Oxford Canal and found a mooring for the night at the Newbold Tunnel.
We took the chance to go out and search for the old tunnel with Newbold and found it close to the church. The old tunnel is from 1700's and was closed in 1830. 1980 the entrance was closed by brick but they made two portholes for the bats to fly through.