Från (from) Welford till (to) Foxton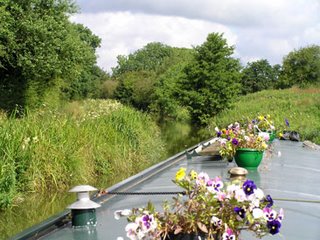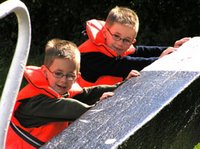 I dag har det varit en fantastisk dag med både smala kanaler och fina vyer över landskapet. Foxton Locks med dess två slusstrappor på vardera 5 slussar var mycket spännande och fullt med turister som tittade på och kommenterade slussningen. Belöningen blev en kall öl på pubben vid bottenslussen.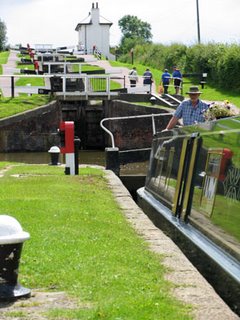 Today has been a great day with a mixture of very narrow canals and great views over the surrounding landscape. Foxton Locks with the two stairlocks each containing of 5 locks was very fascinating and we were watched by many tourist. The price was a cold beer at the pub at the bottom lock.