Från (from) Newbold Tunnel till (to) Ansty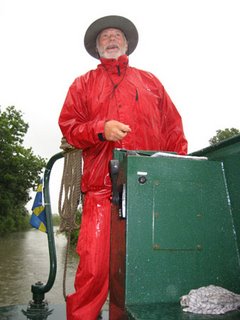 Regn, regn, regn och åter regn. Då vi vaknade i morse regnade det och nu klockan 21:30 regnar det fortfarande. Klockan 13 tyckte vi att vi hade fått nog, så vi fortöjde båten, eldade i spisen och hade det mysigt inomhus resten av dagen.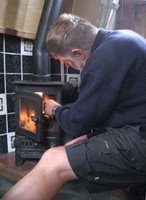 It has been raining cats and dogs since we woke up in the early morning. At 1:pm we felt that we had had rain enough so we moored, lit the oven and had a pleasent time indoor for the rest of the day.